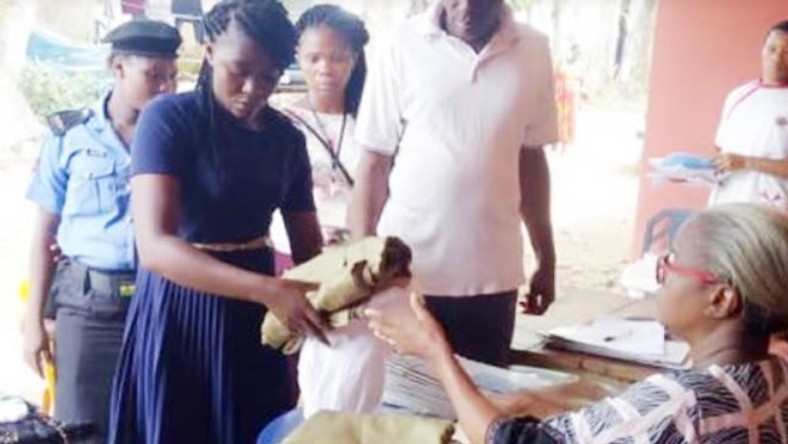 Oxford-Thatcher Graduate Scholarships 2020/2021 Application (Fully-funded) for MENA Countries
Are you interested to further your education through scholarships? Do you want to pursue a Masters, PhD? Have you determine to succeed and equip yourself to excel in your own chosen field? Are you a citizens of the following nationalities? Algeria, Bahrain, Egypt, Iraq Arabia, Sudan, Syria, Tunisia, United Arab Emirates, Yemen.
If you are then, here is full scholarships for you to study in United Kingdom. Here we will be showing you a complete guidelines to apply for Oxford-Thatcher Graduate Scholarships fully funded for MENA Countries stated above here. Keep reading to discover everything.
If you looking to pursue a masters or phD at one of the brightest and safest countries such as United Kingdom then, we are glad to say, that you made it to right place. This page will equip you to easily apply for Oxford-Thatcher Graduate Scholarships 2020 for MENA selected countries. However the only way for you to gain this scholarship is, if you have meet the requirement, if not don't bother applying for it.
See Also:Radboud Scholarship Programme 2020-2021 for International Students – Study in Netherlands
The Oxford-Qatar-Thatcher Graduate scholarship has been created do to $3 million donation by the Qatar Development Fund, which supports international education, health and economic development causes. The scholarship will be able to create at least four scholarships at both undergraduate and postgraduate level, the first of which is expected to be awarded in 2018-2019 to a postgraduate students. The Oxford-Thatcher scholarship will set to cover 100% of University and college fees and a grant for living costs.
We assure you that this page will take it, to it best by showing you the general requirement for the scholarships and how to easily apply without any form of missing integration or whatsoever, just take a deep breath and read through this page, because we are about to show you a life time changing opportunities for you to break through hardship of suffering to get money to further your studies.
Oxford-Thatcher Graduate Scholarships Programme 2020 requirements – General Requirements
On this section is what you need to go through and apply and successfully apply for this scholarship award. So kindly calm your self and read through here to understand the criteria:
For you to eligible for this scholarship award, first you must be successful in being offered a place on your course after consideration of applications received by the relevant January deadline for the course;
Scholarships will be awarded on the basis of academic merit;
Applicants who hold deferred offers to starts in 2020-21 are not eligible to be considered for these scholarships;
You must be applying to start a new full or part-time course in one of the following departments: Faculty of English Language and Literature, Department of Engineering Science, Faculty of Law.
How to Apply Oxford-Thatcher Graduate Scholarships 2020 Application
These Oxford-Thatcher Graduate Scholarships 2020 award aims to foster academic excellence, to support individuals who have a determination to succeed and to equip them to excel in their chosen field. So are you interested in these offer? If you are then, CLICK HERE to apply online before January 2020 application deadline.